Let's say I'm looking for a specific query like "The Impact of Diet on Facial Growth and Aesthetics". But 147 results are not quite what I expect when I only need one.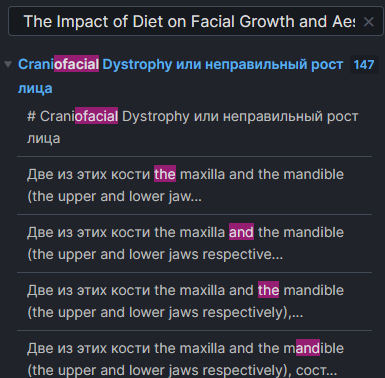 If I use quotation marks, then I definitely need to write the entire word, which is very inconvenient.
Full compliance.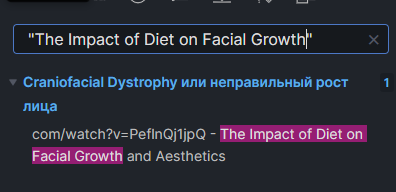 Incomplete match.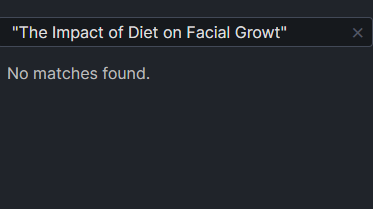 So how do you use search in these situations?