Things I have tried
I've played with adding or deleting spaces, tabs, extra new lines between the table name and the code but while I get different results none are quite what I am looking for.
What I'm trying to do
I'm trying to create notes that have the create code for the tables in an SQLite database that I use in my open source animal management program.
What I want is to have the table name then a spin down that is the code block for the create command for that table.
What I am getting is this: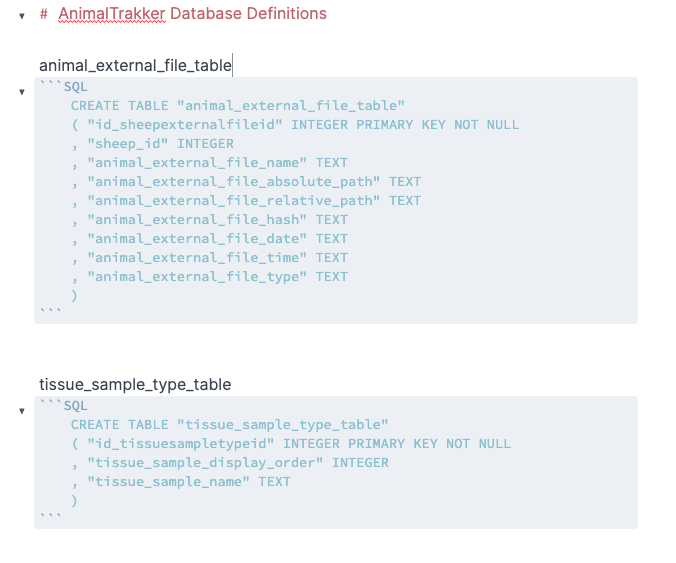 The code blocksare displaying properly but the spin down is on the top line of the code block not on the table name.
Can anyone help in how to fix the markdown to make it work the way I am expecting?