Dear Obsidian community,
Can somebody please enlight me how to get rid off these indent (vertical) lines

I'm referring here to the Editing (the WYSIWYG, the new Live Editing) mode.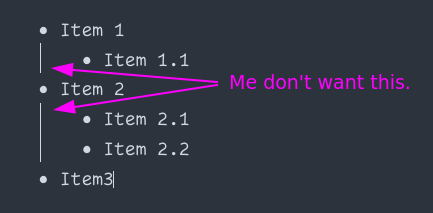 I'm ok with applying some CSS snippet, but I don't know how to inspect the current presentation (like you do using DevTools in Browsers and all those Electron based apps) to find which CSS rules should be updated.
Thanks in advance!