What I'm trying to do
I'm trying to use the Tracker Plugin to parse my daily frontmatter tags to create a chart.
My frontmatter looks something like this:
Habits:

Habit_1:
Habit_2:
etc

Now, i want to create a tracker chart only for Habit 2.
Things I have tried
I tried as SearchTarget:
Habit_2
Habits/Habit_2
Habits\Habit_2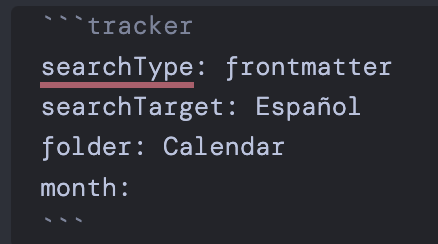 None will work, but, the message i'm receiving is "No valid Y value found in notes."


Or course, if I move Habit_2 outside of the structure, everything is ok…
Thanks in advance for any help you can provide.