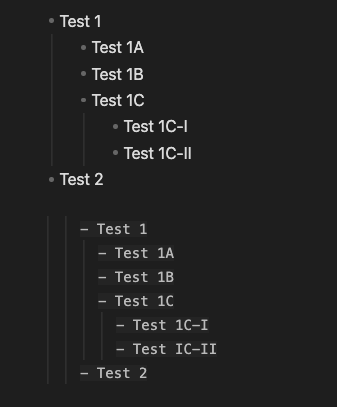 What I'm trying to do
So it has been bothering me the whole morning what's the difference between the two different types of lists (bullet) and (hyphen) in the screenshot above. I understand the default lists are supposed to be what the bulleted list is like now. Is the hyphen list what we would call a nested list?
I am just trying to find out if the hyphen list is an intended behaviour and if there's a specific term for such a list.
Things I have tried
I have tried searching "indentation", "hyphenated", "bullet", "lists" in various combinations and also searched the Help documents.