Things I have tried
Click "Settings", searched through all settings "tabs" for "3rd Party Plugins" or "Community Plugins".
What I'm trying to do
I want to add 3rd party plugins.
The help page says that there is Community Plugins tab in settings. https://help.obsidian.md/Advanced+topics/Community+plugins
But I see no such option in my Obsidian 0.9.4 on Windows. Screenshot attached.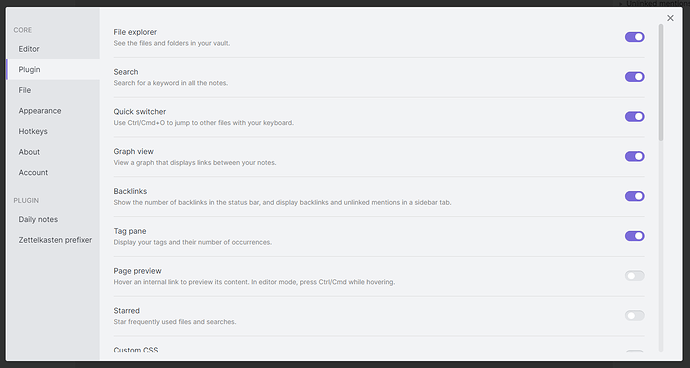 How do I enable this?