I tried to copy/paste correct displayed hedlines below line 328, but the headline will only be displayes with the # hastags.
I also restarted obsidian several times, it did not help.
I deleted the text below line 328 and wrote an new headline, did not work eather.
Does anyone have an idea why this happens in my note?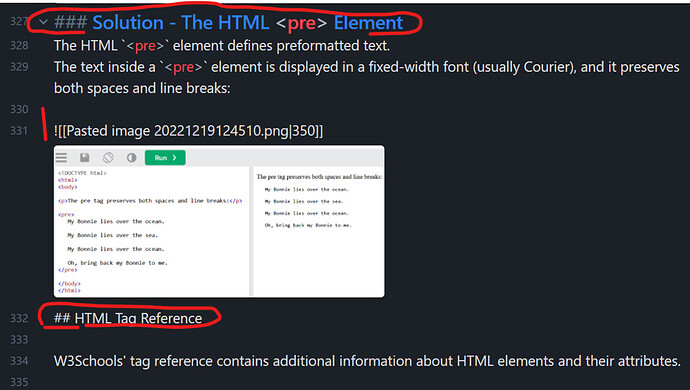 What I'm trying to do