Im not sure how to upload relevant data but:
i downloaded Obsidian last week.
my instalation is very new.
i did not install any plugin and not edit any settings yet.
all i used was the notes, the graph view and linking fellow notes with [[not name here]].
i use Obsidian for world building and currently create a note for each town.
i also link every town other towns they trade with to use the graph view as a make shift map.
the individual Notes use no furthe features, but the town i added last before crashing was the 3rd alternative route to get to a destination.
so there are loops in my map.
just noting this in case its important.
it usually takes a few seconds until it "crashes" (i assume) when suddenly a few notes dissapear and i cant move any notes until i re-open the graph view
(attaching an immage of how the "Astra" note is missing despite being linked in the "creegsville" note)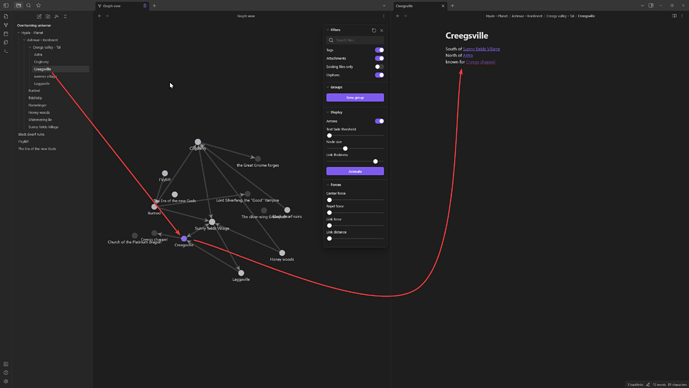 if there are any questions, please ping me on discord as Romu Lichdevoihr for the fastest speed response.
Edit 1:
the crashe seem to be less frequent if a note doesnt [[name]] to itself.
the last note i added did that.