I can't view much of anything after installing the v0.12.4 update. See below.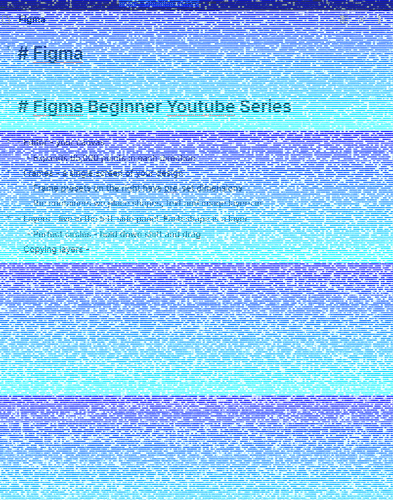 I noticed settings pages don't have this effect except for the appearance and hotkeys tab.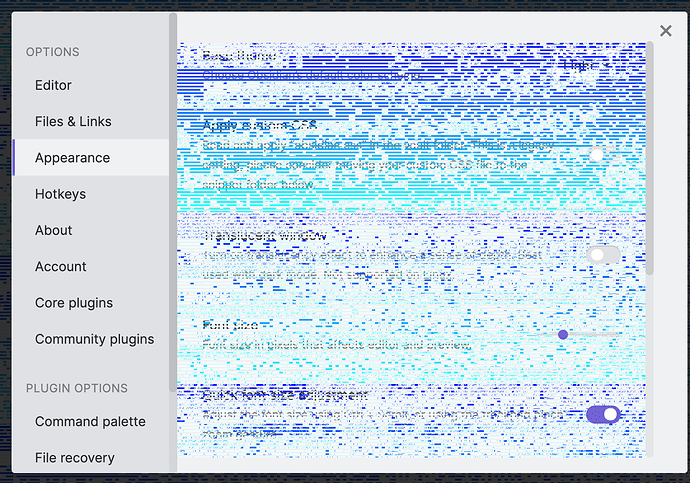 Steps to reproduce
Installing the new update. The first time I downloaded it was from the About page by clicking Check for Updates. To replicate, I downloaded the new update from Obsidian.md which produced the same result as what I attached above.
I tried verifying by removing the obsidian files from the Applications, Application support, and Preferences folders and then installing the v0.12.3 update. That didn't seem to revert back to the old version though because the Obsidian About page says I'm on v0.12.4.
Expected result
Standard Obsidian theme (I removed my previous theme after this happened)
Actual result
What you're seeing in the screenshots above.
Environment
Operating system: MacOS Catalina 10.15.7
Obsidian version: v0.12.4.
---