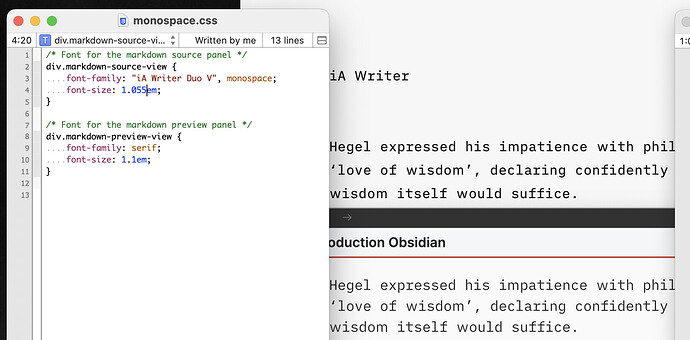 Things I have tried
I tried different sizes and different variants of the iA Writer Duo font face (available on GitHub), but I can't match the crispness of the way the Duo font looks in iA Writer (or Pages).
What I'm trying to do
I want to use the same font face as in iA Writer. But in iA Writer (and, for instance in Apple Pages) it looks much more crisp and contrasty.
I think it's the Obsidian text rendering that does something funny here, but I'm not a coder and I might just be overlooking something.