This is the second time I met this problem, sorry I don't know how does it happen. The first time it happened was when I updated to version v0.13.14
I found my file A was covered or replaced by the content of file B. And when I tried to recover my note, file recovery only saved a few versions which were already covered.


java file was covered by the right pane, but it should be a java learning note. I am sure I didn't do any copy-paste operation.
what's more, I also found I cannot recover my note


it only saved a few versions and the earliest historical version was 5 days ago not 7days ago.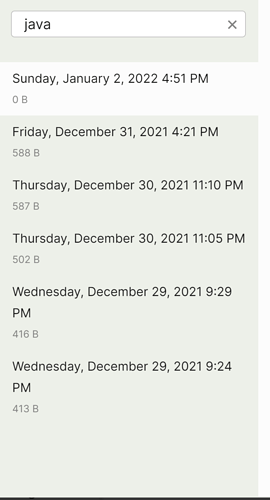 Environment
Operating system: win 10, obsidian v0.13.14
---