Note: I moved this from Help to Feature Requests as I think it requires programming to solve. Or maybe it's a bug?
The Shifty Link Problem
This has been vexing me for a few weeks. At first I thought it was a bug, but I think it's just a natural part of how Obsidian does things.
I found that for a certain file, my links to headings don't go to the right place. Or rather, they do for a second then get pushed down out of the way and I have to scroll down to view the heading block.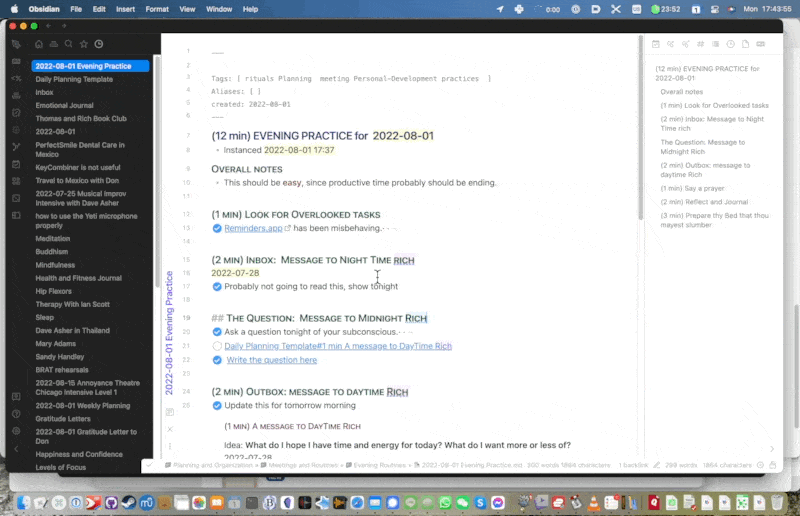 I guess I'm sharing it here in case others are wondering why their link to a heading or block gets shifted down out of the way after clicking on it.
But also hoping to find a solution if there might be one.
The root of the problem: dataview is working correctly
Yes you read that right. Because dataview works right, this odd behavior occurs. You see, the linked file has a dataview table in it, which of course gets populated each time the file is opened.
The link points to a file heading which is located below the table in the same file.
When clicking on this link, I get taken to the right spot, then dataview populates the table, and because the table is failry long, the heading gets "pushed down" the page out of sight and I have to scroll down to find it each time.
A proposed solution
If Obsidian would allow all plugins to finish rendering the page before following links into the file, this would not happen.