Hello, I just installed Obsidian as AppImage in Manjaro Linux KDE a few days ago. Enjoying the experience very much so far! However, one small issue I am facing is that I cannot fully enable Light Theme (or any other theme than dark, to be accurate). Though the main editor windows's theme changes the title bar and Obsidian Home page remains dark, always. (I have dark theme enabled in Both Global appearance and GTK app settings). A screenshot is attached below: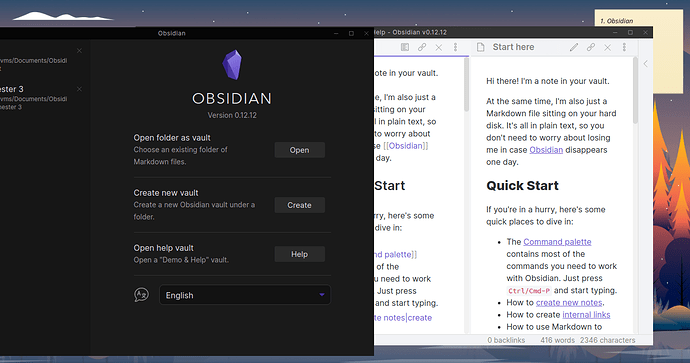 Please help.
P.S. - Auto-hide side-dock also doesn't work in
Dracula for Obsidian
in AppImage.