HelIo! I am trying to get Note Refactor to work but I am having difficulty.
When I command the action "Split note by headings - H1/H2/H3 »
=> I get notes whose title is the H1/H2/H3 BUT without content. The new notes are created where I want them to be, in the folder I've chosen in the settings, but my refactored notes are empty, just the title, no template, no content.
Obsidian is updated and the plugins too
Note refactor is enabled
in the settings, the templates are filled (see the screenshot)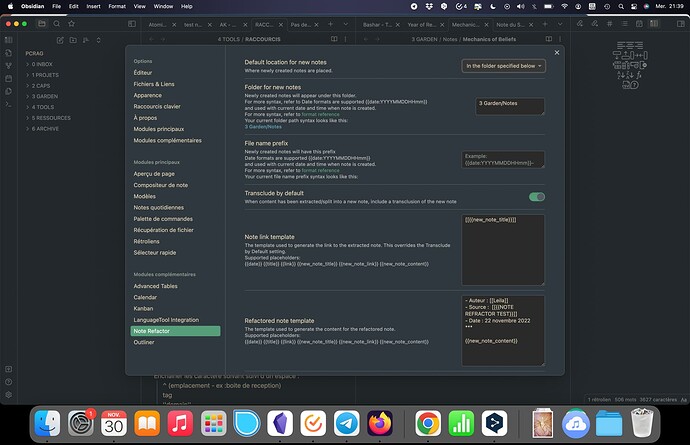 Any ideas why it doesn't work, or what I am doing wrong?
Any help on this would be greatly appreciated.