This snippet applies a new coat of paint to @kepano's Minimal Theme.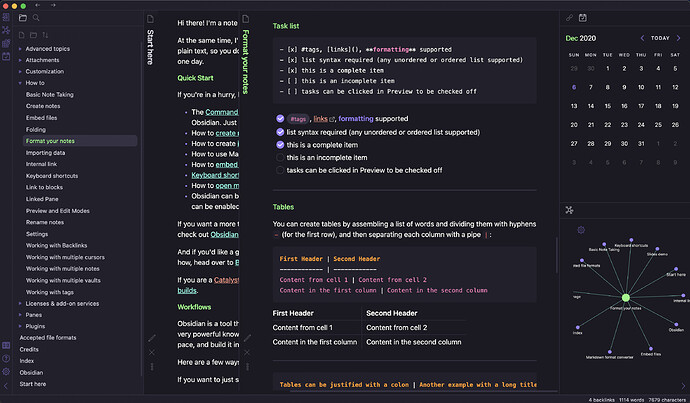 Just add this css file to your Snippets folder and turn it on in the Appearance settings while Minimal is selected.
With only color modifications, this snippet simply acts like a skin on top of the Minimal theme and should therefore stay compatible with future iterations of Minimal (unless new variables are added). As far as I'm aware, this should also technically work with any other theme that uses the same core variables.
The Minimal settings plugin still works for things like borders and focus mode, but not for colors (obviously) or some font options (for some reason).
Lastly, I've abstracted everything into a set of variables at the beginning of the file, which means it should be pretty easy for you to apply your own custom color scheme to the Minimal framework.
minimal_dracula_skin.css (13.6 KB)