Use case or problem
In my daily notes, I write any information spontaneously in the same file. As a result, I want to be able to search within the file and make it such that only the relevant lines display - this increases readability and makes it feel less cluttered.
For example, in the image below, I only want the lines that contain "7" to display.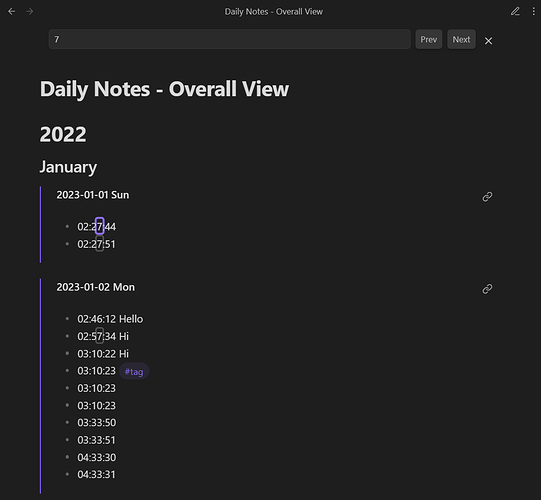 Proposed solution
I would like to take the line:() feature from here and add them to the in-file search.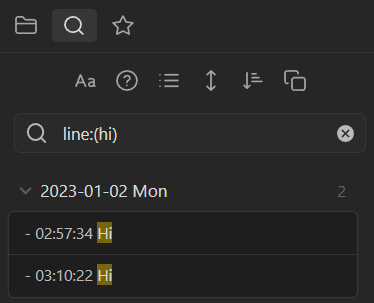 For example, if I did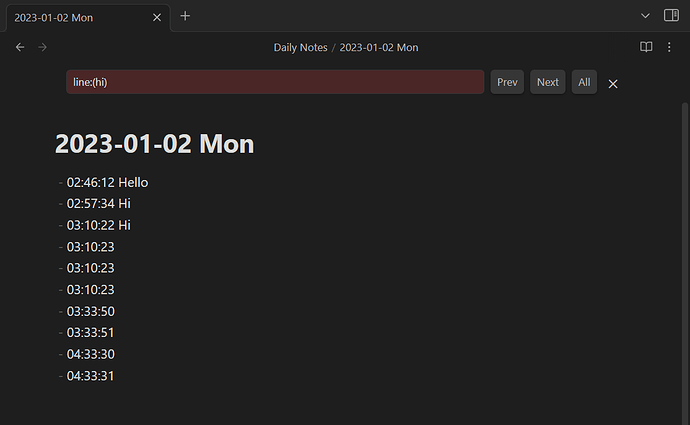 then the second and third lines would only appear - and I could edit them as well.
I would hope for this to work with tags as well, and I think it should work naturally.
Current workaround (optional)
As it currently stands, I use this search to make do, but it doesn't feel very intuitive to navigate large chunks of notes through this.