This has already been reported as a bug before
but i want it as a feature.
The following
*   # Title H1
    some text in p1 paragraph (under H1)

    *   ## Title H2
        some text in p2 paragraph (under H2)

reads as this

in the Live Preview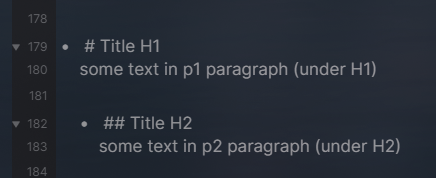 but, it's displayed like This

in Preview Mode…


would it be possible to make Live Preview resemble the Preview mode in this particular case?
Thank you very much.