Things I have tried
I restarted my computer, restarted Obsidian, dataview plugin and tried to disable the others plugins but it didn't work.
What I'm trying to do
Hello, I opened my Obsidian and as I was about to look at my book dataview table, I noticed something unusual. I was so confused that I went to one of my yesterday's screenshots where I have my table in capture and saw the difference…
The screenshot: As you can see, there is this nice black/gray separation for each line and everything is spaced out.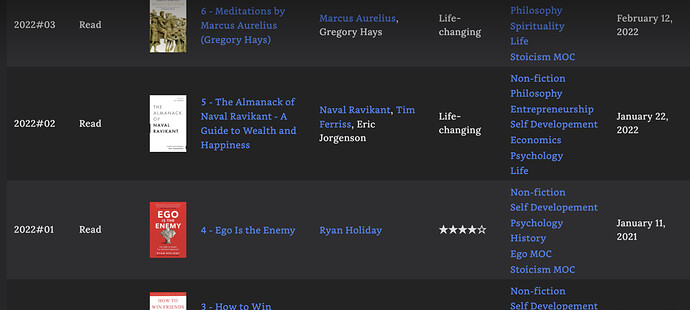 And now it look like this:

Can someone help me figuring out what is the problem please. Thanks.