Can I do dataview searches on a local graph?
Say I have this local graph: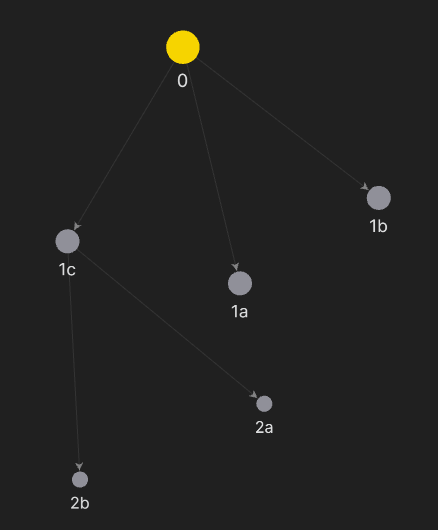 (outgoing notes from note [[0]])
I want to find these notes with dataview.
I can type:
TABLE file.name FROM outgoing([[0]])
But this search will only return the nearest neighbours of note [[0]] (i.e. [[1a]], [[1b]] and [[1c]])
I want the search to also return [[2a]] and [[2b]]
Is there a way to do this?
Sure, I could add a metadata field in all the outgoing notes of [[0]] (in order to filter then in dataview) but this seems very tedious.
Thanks