Hi everyone, I really enjoyed Obsidian as my productivity tools!
However, I have a problem which is quite rare since I use Obsidian.
Things I have tried
I am trying to list all my task list from all the files inside the vault except 1 folder. I worked out just fine, but there is a number appeared which I don`t know how to remove it.
task from -"Day Planners"
where !completed
group by file.link

What I'm trying to do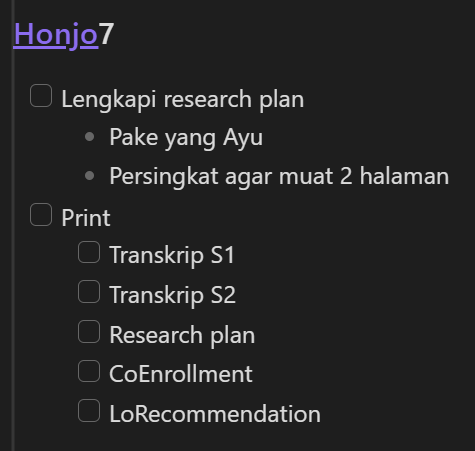 As you see from the image above, there is number "7", indicating the total number of tasks which I never wanted it to be there. Any ideas where the number come from? Any idea how to remove it?
Thank you, my fellow Obsidian users.