Things I have tried
I tried everything, I tested different notes to link them to 'this.file.link', it worked at first but after reopening the 'this.file.link' note it shows "0 results" and sometimes it shows all the notes in the "FROM" folder.
What I'm trying to do
Can someone help me solve this problem? I want this.file.link to have it dataview table with all notes whose category = 'this.file.link'.
the dataview :
Table file.mtime AS "Last Modified" 
FROM "300 - Map of Knowledge" 
WHERE contains(Category, this.file.link) 
SORT file.mtime desc

All the notes in the "from" folder while in the dataview there is the "Where" :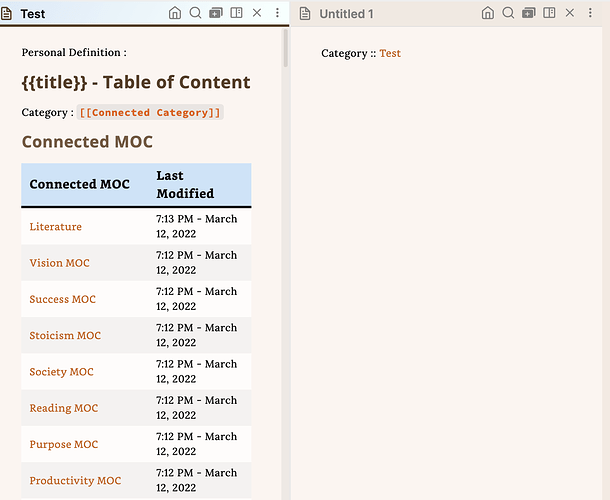 0 Results :