Hey there everyone. Just have a quick question about dataview tables.
So I use dataview to compile all of my monthly notes and use frontmatter for a load of different daily data points.
For my mood tracker I use emojis (using the Emoji toolbar plugin). I track my mood using 5 different colour emojis. The issue I am having is that in dataview tables it seems to double up the emoji and makes it pretty much unreadable. I have attached a picture so you can see.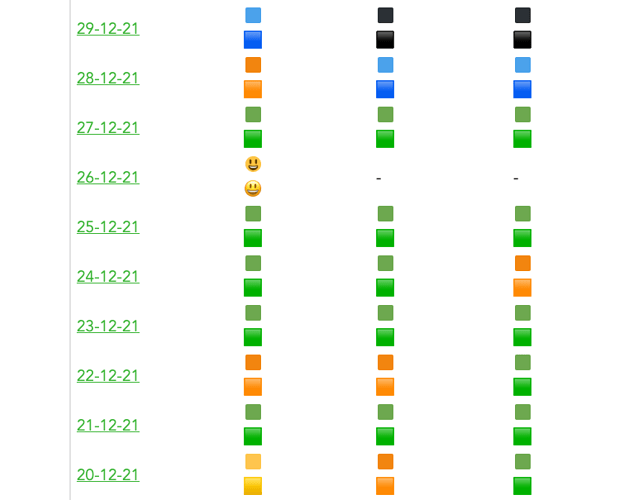 Things I have tried
I have tried to change out the emojis but it seems to be anyone that I use. I am a bit unsure about what else I could do.
I thought it may just be the colour block emojis but as you can see on the entry for the 26th the error persists with other emojis too.
What I'm trying to do
I want to have a single emoji for each daily entry.