I am importing notes from another program. My vault has a folder SnipNotes inside which there are folders for each of the top level groups used in that app, e.g. ARCHIVE, <Notes>, <Temp>… Each of those may contain more folders and/or notes.
Is there any way to get a list of each top level folder and a count of the items it holds?
I'd rather not have to add anything to the existing notes if possible. I want to ty and keep it as generic as possible so I can use it elsewhere. I don't want to assume I know the folder names either. I just want a method of parsing one level of folders if that is possible.
In the ARCHIVE folder there are 4 notes, <Notes> has 248 and so on.
The Mac directory is: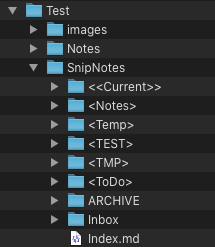 The Main Index.md file is:


Each folder has an Index.md file that also has the YAML property 'Index: 1' which is how I get just those files for the main Index.
Main Index.md shows: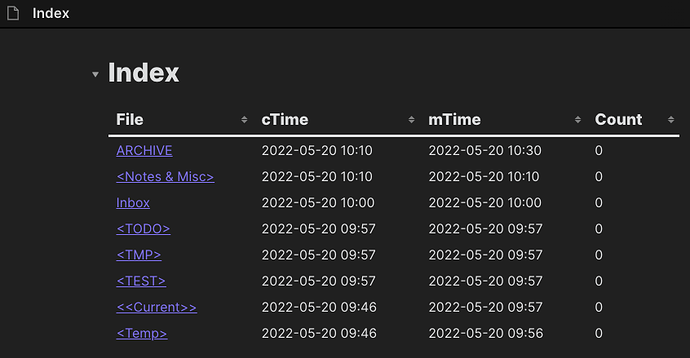 Which is great, I'd just like the Count field on the end of each row to tell me how many notes are in each.
As an example, the Index.md within ARCHIVE: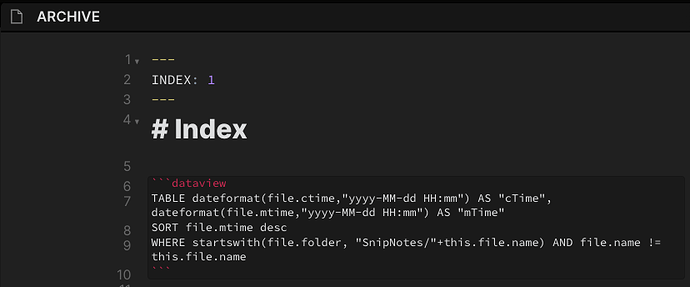 So the count for ARCHIVE would be 4.
Apologies if this is confusing. Just started looking at Obsidian and I don't know the correct terminology for these items.
Mark