A revised retro theme for Obsidian inspired by Cyberpunk 2077, Dynalist, Tron, The Terminator, Synthwave, and Keanu Reeves.
Notables:
Dark mode only
Bold has its own color
Italics has its own color
Andy Mode v2 (thanks @death.au)
cool checkboxes (thanks @death.au)
Download at the github link: https://github.com/nickmilo/Cybertron
UPDATE 20200729: Minor tweaks, new version on github
This is my true love (formerly known as CyberDynalSynth), which has been rebooted as "Cybertron". You will either love this theme, or avoid it at all costs.
Although it's inspired to be retro, it's crazy how useful I find it. I get an incredible amount of work accomplished in it. I do my creative work in Cybertron.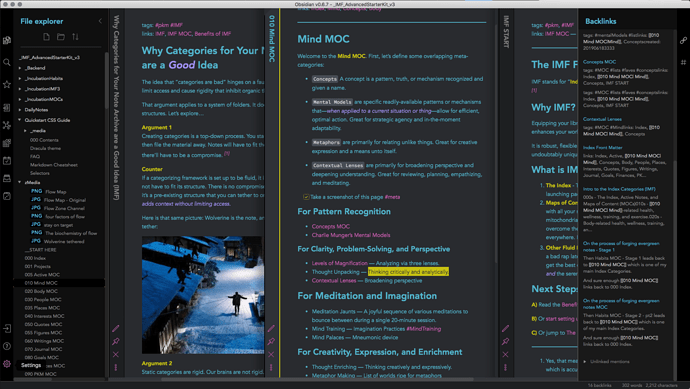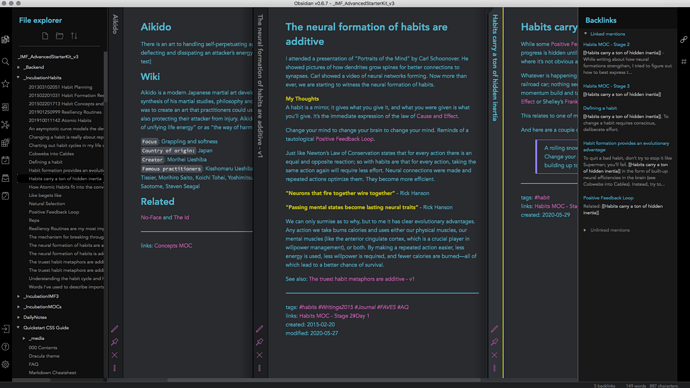 Enjoy!
PS: Please let me know if I'm not crazy and this theme inspires on some level, especially in getting actual creative work done.