I really like Obsidian's approach to using an open format for notes (markdown) and a very standard format of storage and content organization (folders). Tying all this together, in a semantic way, are the Markdown links between these documents.
If I were to use this for work, my knowledge base would consist of notes and supporting documents of various other formats (office docs, pdfs, …). I really like that I can add and edit the content from outside of Obsidian (from iOS, or other apps on the same machine.)
What seems to be missing, are two things:
The ability to build the folder structure from links to pages that don't exist. e.g. [[./Project 1/Home]] when command clicked should create the "Project 1" folder (relative to the current page's location) and then the new note "Home.md". In stead I get:


- "No such file or directory". I could create the structure manually, but this definitely slows down the process.
Bringing images and other content (Attachments) in to the note from drag and drop or copy and past is great! However, it could be better if attachment placement was more… localized. Right now, I believe, attachments are either dumped at the top level or in an Attachments folder that you can specify. It'd be great if it went in a local Attachments folder next to the the markdown file.
Without being able to manage content through a folder hierarchy, I can't see how very large knowledge bases can be managed over time in anything but the Obsidian app - using other tools would struggle with a flat directory of 100's or 1000's of files.
For a reference, I dumped my work Bear App notes to Markdown. I have over 1800 markdown files, with 4900 total files if you count attachments/files.
In case you are wondering what that looks like in Obsidian…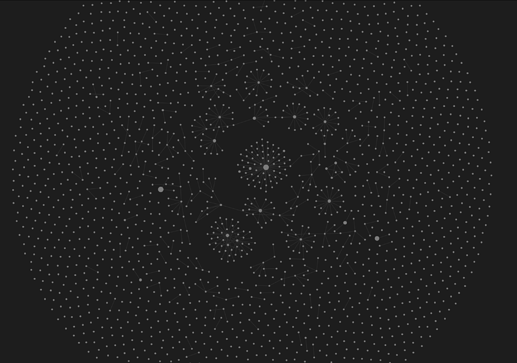 Most of the larger clusters are clipped web pages with many outgoing links.