Things I have tried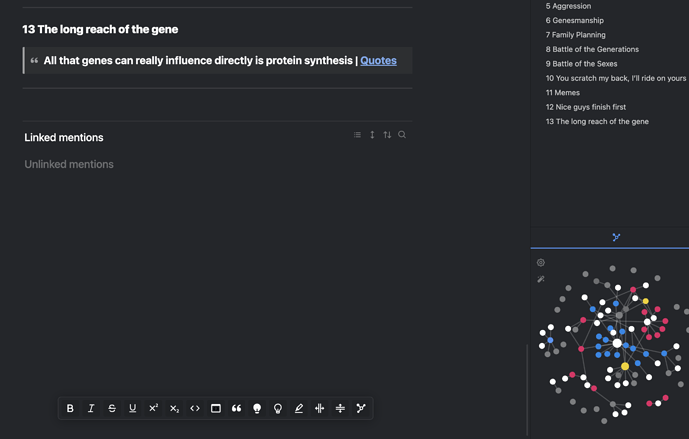 I would like to have a singular page which consists of definitions I have added from individual books.
My steps are: Document noteworthy content & passages from each book including inspiration, quotes, and terms used > define the terms using the standard markdown and then add a backlink to [[ Quotes ]].
What I'm trying to do
What's happening now is that on clicking Quotes, it takes me to that page and mentions where each quote is being derived from, but what I'm rather hoping to understand is how I can populate all the quotes from different books in one page "Quotes"?
On clicking the Quotes page, it does show me the quotes in a teeny-tiny non-fancy way of all the Linked Mentions but that too, only works while I am on Editing Mode.