What I'm trying to do
Hey everyone, this is my first time posting because normally I'm pretty good at troubleshooting, but this has stumped me and I'm starting to get nervous.
I installed the Maple theme though the community themes in settings, and as soon as it was enabled it completely wiped the window and after trying everything I can think of I am unable to leave this page (pictured below).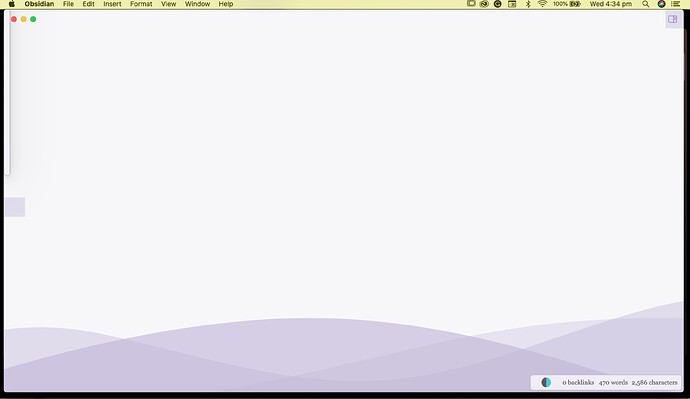 Things I have tried
I'm unable to click on anything in the window and can't access settings. I also can't access the settings through the hotkey or through Obsidian > Preferences in the ribbon. Almost everything in the ribbon doesn't do anything when I click on it. I was able to open the dev tools from the ribbon (the hotkey didn't work), but this is a bit of a maze to me and I'm really not sure what I'm looking for. I feel like i just need to uninstall/disable the theme in some way but have no idea how to do that.
I've also tried quitting obsidian, force qutting and restarting my computer but this doesn't change anything (it doesn't even show the start up screen, just straight to this page)
I'm not super new with obsidian, and I'm not horrible when it comes to writing code, but anything outside of that, especially most of dev tools, is a mystery to me. Any help would be amazing, I'm so scared of losing my 300+ notes worth of data