Steps to reproduce
Create a note with the following:
Header
Horizontal rule
Table
Code block
Callout
Expected result
Content width to be the same for each content type and aligned vertically on both sides.
Actual result
Content is slightly pushed to the right or the left when in Live preview.
When switching to Reading mode everything is lined up correctly.
Live Preview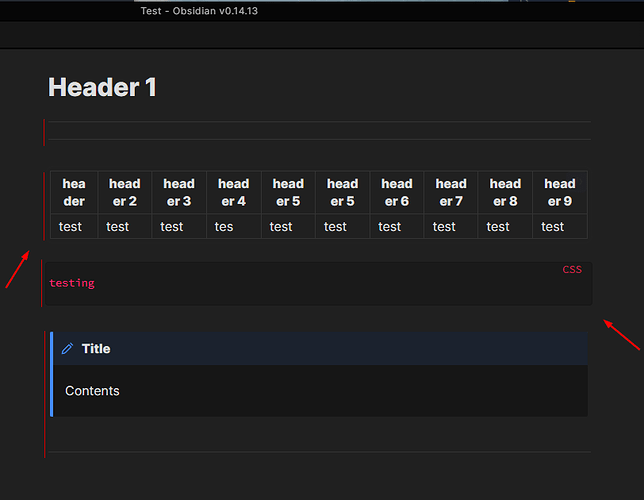 Reading mode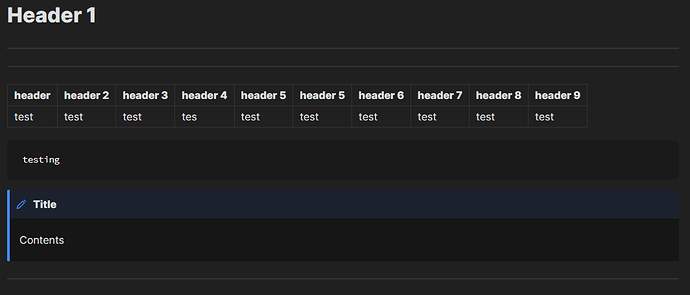 Environment
Operating system: Windows 10
Debug info:
SYSTEM INFO:
Obsidian version: v0.14.13
Installer version: v0.14.6
Operating system: Windows 10 Pro 10.0.19043
Login status: logged in
Catalyst license: insider
Insider build toggle: on
Live preview: on
Legacy editor: off
Base theme: dark
Community theme: none
Snippets enabled: 0
Safe mode: on