Use case or problem
I'm embedding images in my canvas which I might be editing in another application. It would be nice to be able to reload an image, or have it auto-detect the change.
Currently new changes aren't reflected until closing/reopening, or navigating away and back.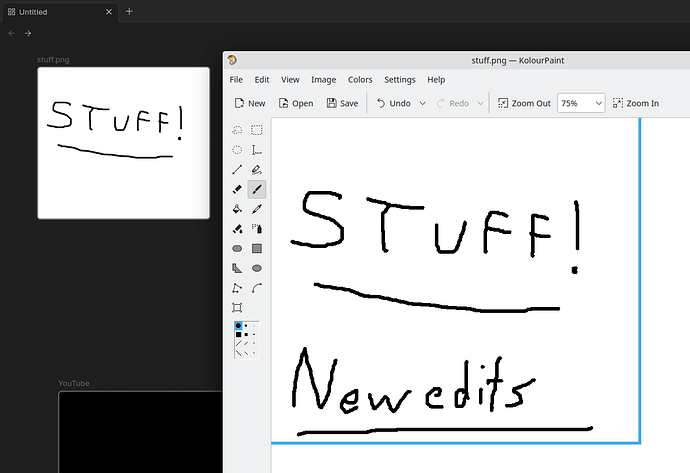 Proposed solution
Could have a right-click option to reload the image. Even better would be detecting modified file and auto-reloading.
Current workaround (optional)
Close the canvas and open it again. Or in the same tab navigate away and then back.
You can also edit the canvas json file to trigger a reload of the image:
change the id string of the item with the image (e.g. change one character)
change the file path of the image (e.g. incorrect path) save it, then change it back, and save it again