This look like a real simple task but for some reason I cannot get it to work. I have not used dataview often so it might be a beginner problem…
What I'm trying to do
I have some fields formatted like this:
#### project:: CCC
State:: 4
Upload:: V1

#### project:: AAA
State:: Done
Upload:: V5

I want to create a dataview table to show all these values sorted by project.
Things I have tried
This is my dataview:
TABLE without ID project as "Project", default(State, "TDB") as "Current state", default(Upload, "V0") as "Upload"
WHERE file = this.file
SORT project ASC

In another topic in this forum I read about the "default" values that can be assigned to a field when it's empty. That also does not work.
No matter what I tried, the result always looks like this: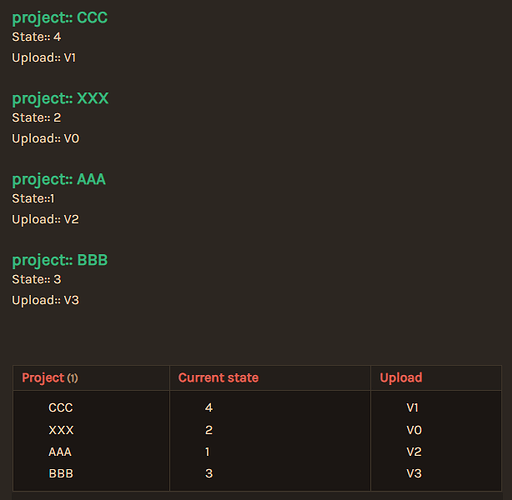 Any help would be greatly appreciated!