Heyhey, so I'm trying to sync my notes into Github so I can also access it on mobile too. (and back it up too lol)
I'm very new and not as interested in coding, so every tutorial just left me confused until I found this article/tutorial which is very simple but the plugin won't connect to my 'main' branch?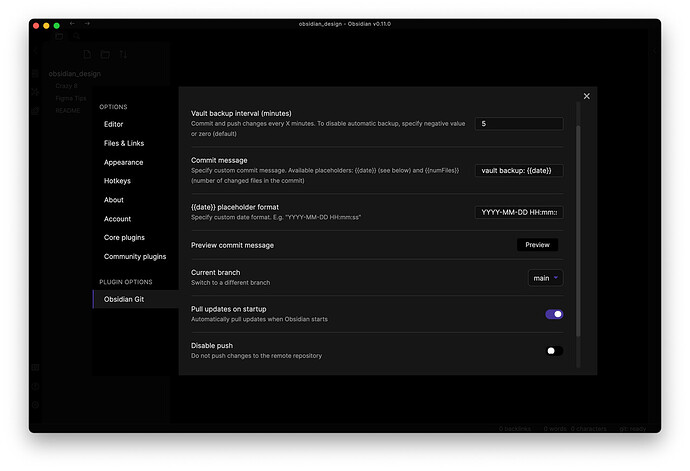 If you look at the 'current branch' on the first pic it's connected to main but mine is empty and nothing pops down on the menu.
There was also this youtube tutorial where you store Obsidian files directly in Github but I'm unsure if it would sync on mobile?
I am at a lost here, some help would be cool
I've already tried uninstalling and re-installing the plugin and re-doing the Github thing but still stays the same