Steps to reproduce
Create a pdf SymbolicLink in powershell: New-Item -type SymbolicLink -Value 'C:\Users\bennyyip\01.pdf' "$env:APPDATA/obsidian\Obsidian Sandbox\01.pdf"
Open the pdf in Obsidian
Y
Expected result
Open PDF correctly
Actual result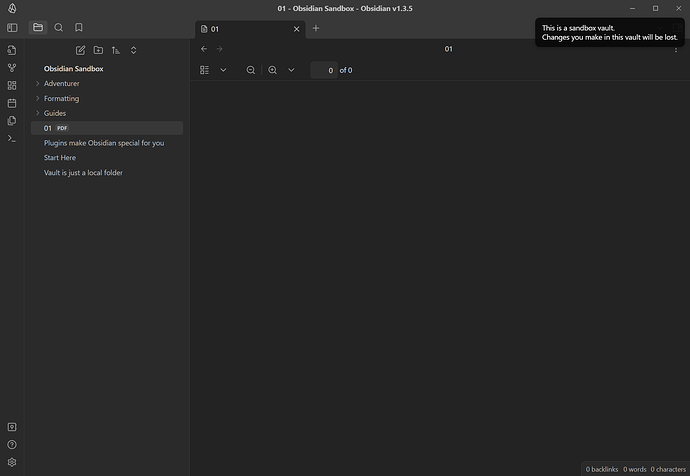 The pdf page is empty.
Environment
SYSTEM INFO:
Obsidian version: v1.3.5
Installer version: v1.3.4
Operating system: Windows 10 Education 10.0.19045
Login status: not logged in
Insider build toggle: off
Live preview: on
Legacy editor: off
Base theme: dark
Community theme: none
Snippets enabled: 0
Restricted mode: on
RECOMMENDATIONS:
none
---
Additional information
I tried SymbolicLink for .md files and it's OK. It seems this only happens to PDF.