What I'm trying to do
I've been using the calendar plugin since quite some time. Recently I realized that my daily notes are not showing up on the calendar anymore. That is, if I click on the respective day of the calendar, the plugin prompts me to create a new daily note even though a daily note already exists.
As of right now, the dot only shows up for the current day. As soon as I create a new daily note tomorrow the dot for the current day will disappear.
I have the suspicion it has to do something with Obsidian mobile since I recently used it the first time on my Iphone (?).
I found something related here Dots not visible · Issue #174 · liamcain/obsidian-calendar-plugin · GitHub.
Can't really make sense of it though. May daily format is the same as always. That is YYYY - MM - DD . I did not have any issues before.
Things I have tried
activating / de activating plugin
checking the daily notes format
asked on the discord
Screenshots
These are my daily notes for march:

My calendar plugin does not show anything: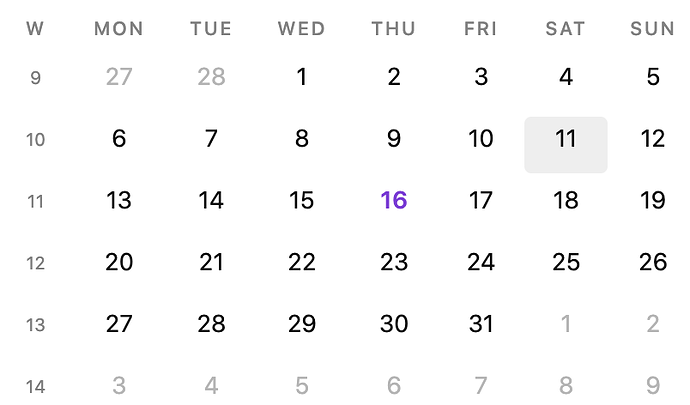 I would be more than happy for any help. I am totally clueless why this occurred.