Steps to reproduce
Open Obsidian and a file.

Input an html tag.

Keep messing with it by repeatedly hitting enter and backspace so the cursor jumps around between the end of the tag and a new line.

With some luck… See the bug happen.
Expected result
Nothing should go wrong, apparently.
Actual result
…See the video I attached below.
Environment
Operating system: Android 11 (OneUI 3.1), on Samsung Galaxy S21 Ultra
Version: Obsidian Mobile Insider v1.2.0 (Build 50)
Debug info: Not accessible cuz mobile.
---
Additional information
All testings are done in a new vault with no themes, no snippets, safe mode on.
I think this bug has been there for a pretty long time now (If I recall it correctly, since the release of LP on mobile)…
This only happens occasionally, but is kinda annoying when it actually happens.
Also, there's potential data loss risk, maybe…?
---
Console Error: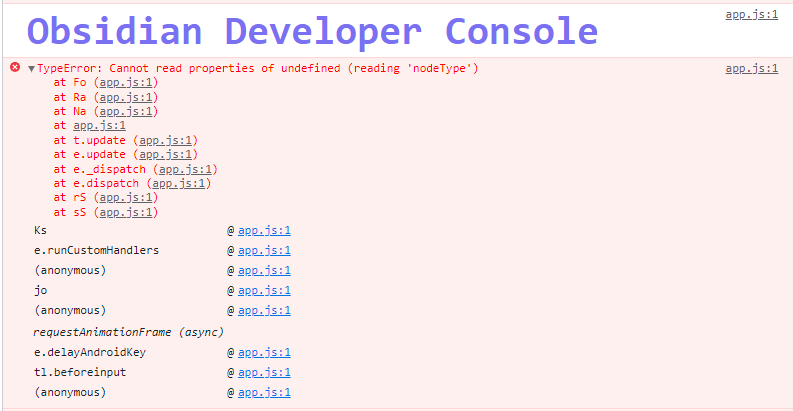 This marks that the bug is now in effect.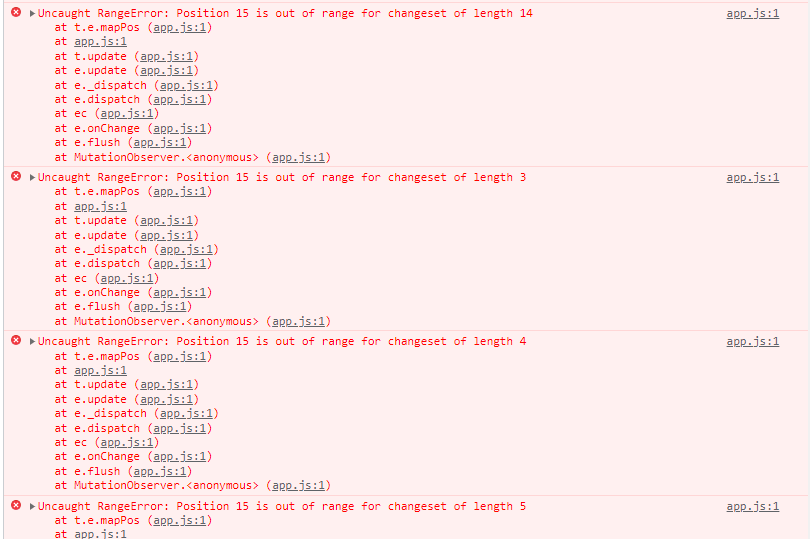 The errors afterwards.