Platform
[ ] iOS
[ x ] Android
Obsidian Mobile version: v1.4.1 (83)
API: v1.0.3
---
All of a sudden every time I open a note or switch back to the obsidian android app the mobile toolbar appears red, until I close my keyboard then reopen it. After that the toolbar shows the normal theme and I can see the icons again.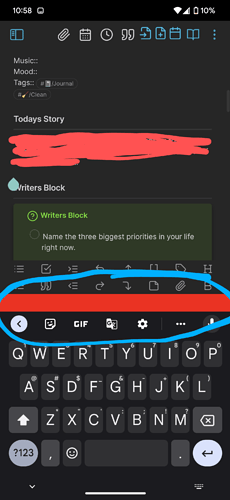 Android has the little down arrow to hide the keyboard. When I press this the keyboard and the toolbar disappears. When I press anywhere there is text to bring the keyboard back up, the toolbar is normal again.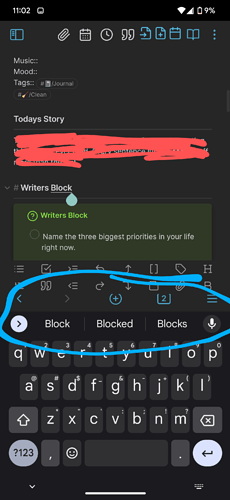 If I switch notes or close obsidian and come back the toolbar will be red again and I will have to close and reopen the keyboard to fix it.