Platform
[ X] iOS version 15.1 (iPhone 11 Pro)
[ ] Android
Obsidian Mobile version: v1.0.5(29)
---
I've succesfully run Obsidian on my Mac and my iPhone using iCloud sync until last update (Mac version 0.13.4 insider build).
A few hours ago I tried to open my iPhone Obsidian app and got this error: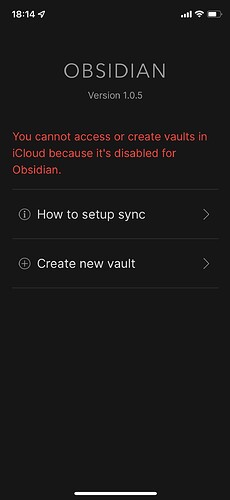 And in next screen I'm not able to "create" a vault with the same name of the iCloud one: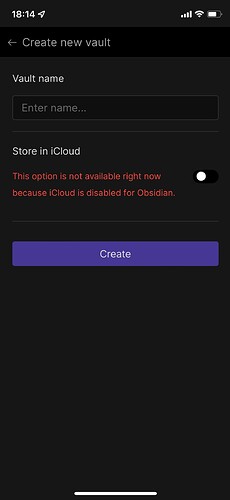 The point is that in my iPhone settings everything seems fine:

And this doesn't surprise me, as I didn't "play" with any of these settings
I searched the forum and this seems to be a (graveyard) bug some old versions had…
What am I doing wrong?
Thanks for any hint!