Platform
[ ] iOS
[X] Android
Obsidian Mobile version: v1.4.1 (83)
Android version: 13
Build: TP1A.220624.014.G986USQU3GVK1
Phone: Samsung Galaxy S20+ 5G
---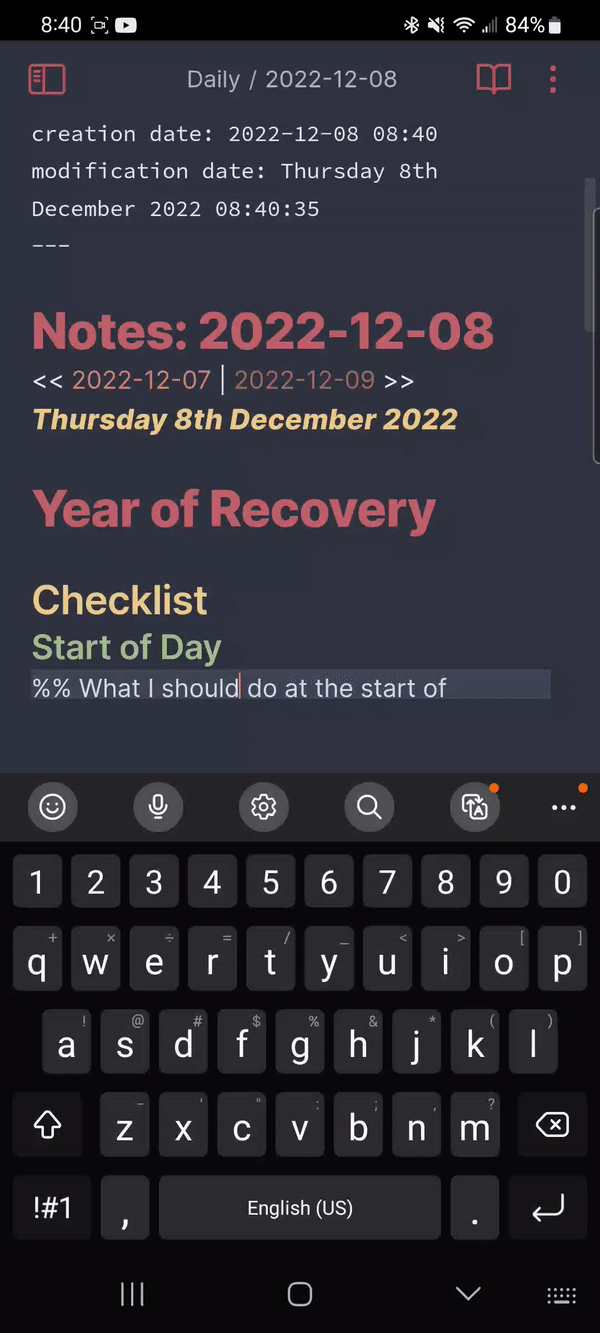 When ever try and edit a note of mobile this issue occurs. It happens for most every note, but seems to not happen ones that are short enough to have the entirety of their contents fit above the keyboard.
This has also caused all non-alphabetical characters to become red dots on 3 occasions, but I am not sure how.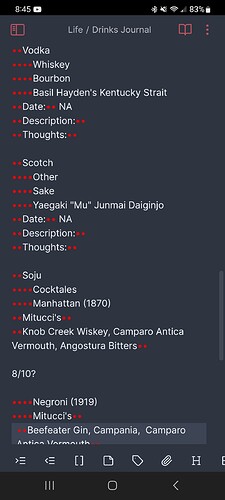 I believe the latest Android update is when this issue appeared.