Platform
Android
Samsung s20+
Obsidian Mobile version: v1.0.5
---
bug description
At random times at high rates the editor will suddenly jump to a random location and occasionally erase all text written from a seemingly random point all the way down. but it will not erase in very short files.
It happens even when I create a whole new vault.
It makes the mobile version completely unusable.
reproducing
I dont know how to reproduce the bug. It just started a few days ago, and it's so frequent I can't even use the app anymore.
But I can tell that it doesn't take anything to induce it.
In some of the examples below I didn't even hold the phone.
Erasing however requires a sufficiently long file.
gifs
Example of jumping and erasing. Phone was not held. New vault without plug-ins.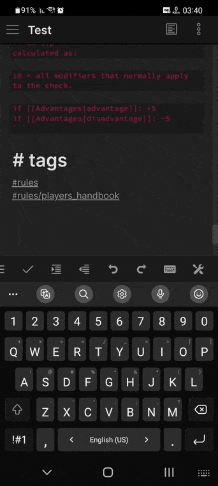 Example of jumping in an empty new vault without plugins.
Examples of jumping to random location while typing.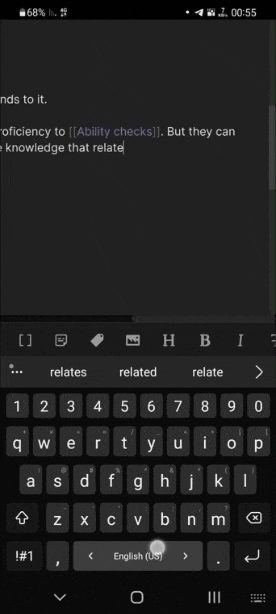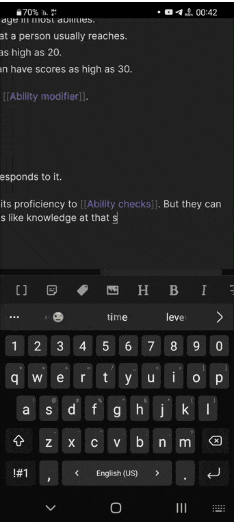 Example of jumping without typing. Jumping with cursor at top if editor. Phone not held.