Use case or problem
Now, copying a web image to Obsidian will automatically generate a link to the image in Markdown format. But web images have great instability.
Proposed solution
I would like to add a feature to realize that when copying a web image (or an image outside the notes library) to Obsidian, it can automatically save the image to the specified folder and generate a link to the new address. This feature has already been implemented in Typora, like the following image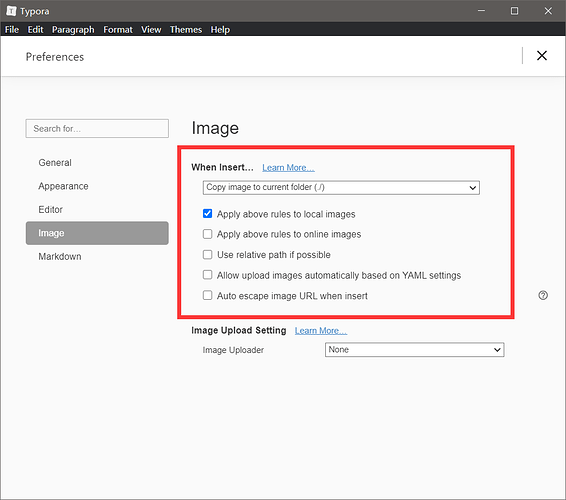 Thank you for doing such great work!