Use case or problem
I was surprised to see in the new insider build that the Properties section (both sidebar and inside the note itself) don't allow you to use TAB to go to the next property and SHIFT-TAB to go back.
It seems you can only use TAB to switch between the property and it's value.
But I (and maybe others) expected it to work like most text box forms.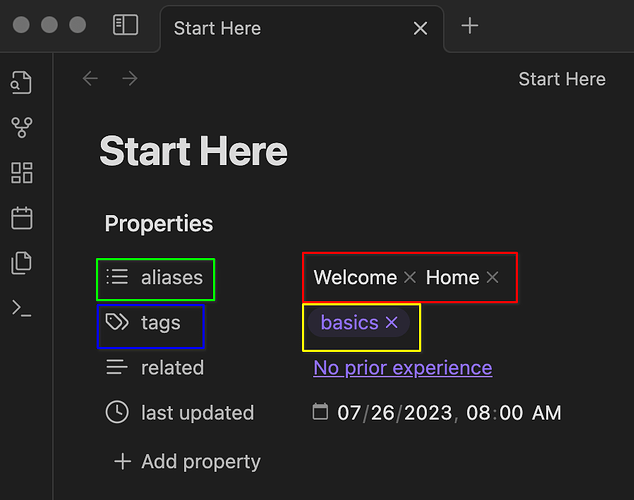 So in this example: if your cursor is positioned in the green field and you press TAB you should end up in the red area (which is what currently happens).
BUT if you then press TAB again, I would have expected it to switch to the blue box … and then the yellow box.
Similarly if you are in the blue box and you press SHIFT-TAB you should go back to the red box.
This would massively speed up property entry if you have a lot of properties on a note.