Hi all.
What I'm trying to do is to track and show the main emotion I had during the day.
In order to do so, I have defined a checklist to select the emotion; namely
### BePresent
- [ ] Joy
- [ ] Scared
- [ ] Surprised

The checklist is in each of the Daily notes I'm taking, which has the filename as YYYY-MM-DD.
I have been able to set up a table with dataview to list for each day a row with all the potential emotions, and the selected one (highlighted with an icon colored based on the emotion).

However, I'm still far from what I'd like to have which is something similar to what is scheduled in the following picture:
a row for each month
a column for each day of the month
an icon in the intersection whose color represents the main emotion of the day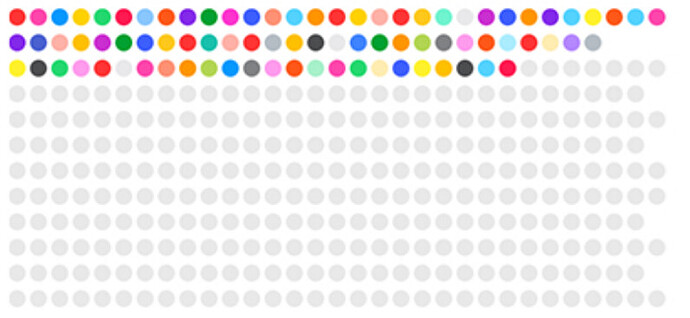 Is it something I can realize with Obsidian?
Do you have any suggestions?
Thanks a lot
Fabio