Things I have tried
To adjust the visibility for myself, I'm playing around in developer mode (Windows Ctrl+Shift+i > Sources > App.css)
I've been able to get quite a bit of fittings. However now I am looking for the setting to change the color of the tag pill in the "tag pane".
Anyone have an idea where I can arrange that?
What I'm trying to do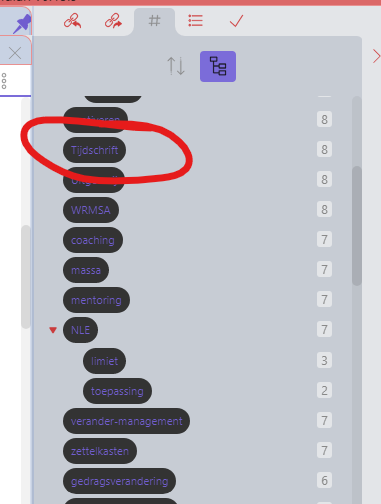 Change the color of the "pill"