We strongly recommend you to search the forum with possible keywords before submitting a new bug report. Please also try your repro steps with third-party plugins and custom CSS disabled and see if it's still reproducible. If it's an issue with third-party plugins or themes, try contacting the author for help. Once you've done the above, delete this line.
Steps to reproduce
Use dataview admonition or other plugins which be able to preview on editor. If content include title, those title's font will be very large. but if switch to preview mode, the font size will back to mormal.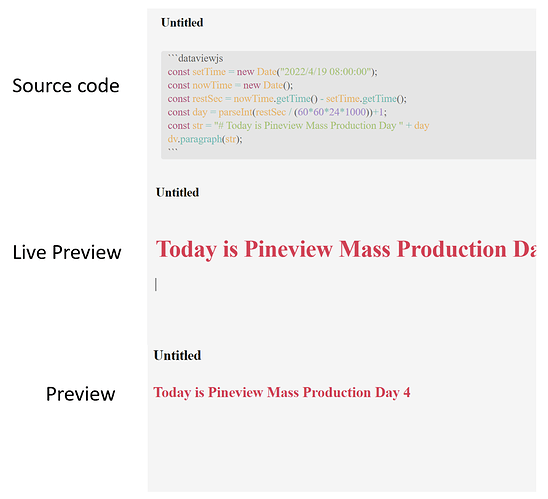 Expected result
Please help to fix this issue. keep font size same on preview and live-preview mode.
Actual result
Environment
---
Additional information