Right now Obsidian preview displays only one level of file embedding and ignores any further levels. For example, I have a file which embeds a file which already has some embedding (

):
first file:
This is an embedded file:

![[note1]]

Line after embedded file.

second file:
This is a second level of embedding:

![[note2]]

A line after embedded file.

Here it is how it looks like in Preview: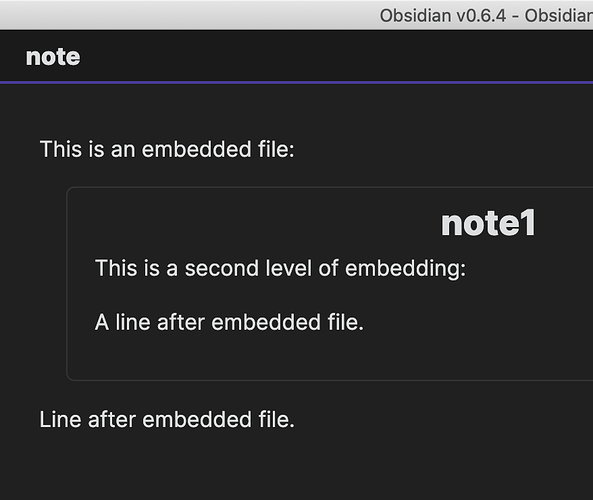 I propose to add some (visual) placeholder to illustrate there is nested file embedded: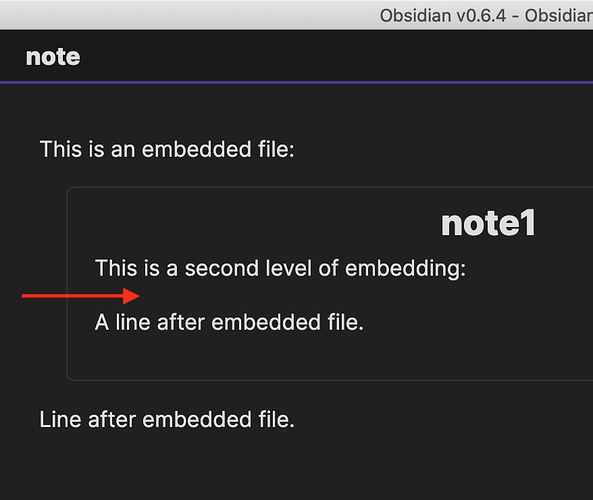 Maybe display a file name? (Nested embedding: note2)