Use case or problem
I switch vaults many times per day on iPad.
Every time I switch, the process is:
Press the hot key I've assigned to open the Vault Switcher
Tap the vault name
Wait a second, then tap « Enter vault »
I would like to skip step (3).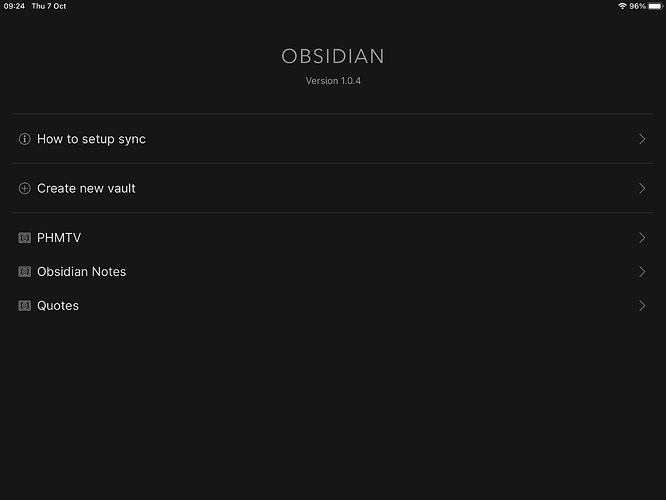 Proposed solution
Currently at step (3) I am presented with three options:
A. Enter vault
B. Rename vault
C. Delete vault
It is extremely rare that I want to do operations (B) and (C).
I suggest you update the vault list to add a "Settings" button for each vault on the right hand side. If people tap the vault name, the vault can open immediately. In the rare cases where people want to do (B) or (C), they can tap the smaller "Settings" button.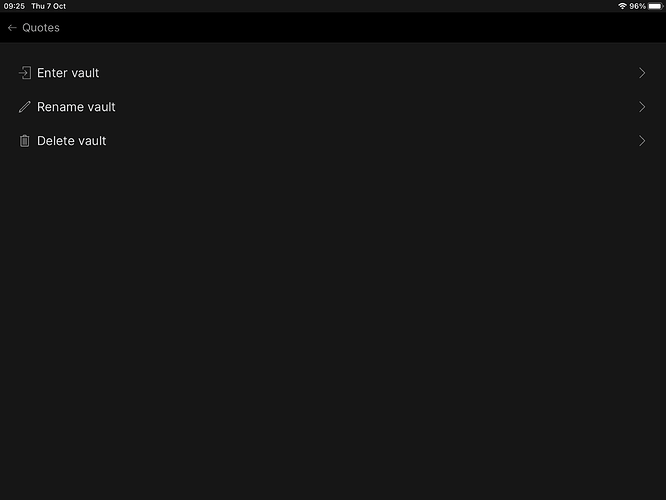 Relatedly: I am a little bit scared by how easy it is to accidentally tap the "Delete vault" button at the moment. I'm seeing that button hundreds of times per month, and I have accidentally tapped it a few times. I've been saved by the "are you sure?" dialog, but unfortunately the button spacing on the "are you sure?" dialogs is not large enough, so I can easily imagine accidentally tapping "yes" rather than "no" one day, and actually deleting the vault.