About
My first go at CSS: A simple three-in-one dashboard snippet based on TfTHacker's Dashboard++. There might be some incompatibilities with themes or other snippets (mainly to do with bullet styling), but I'm quite happy with its current state.
There are three cssclasses, the first two being tailored for readable line length.
dashboard is a three-column list layout;
dashboard-2 is its two-column counterpart;
and dashboard-wide is a layout optimized to use the available screen space, it also morphs with font size!
Points on improvement are welcomed!
Screens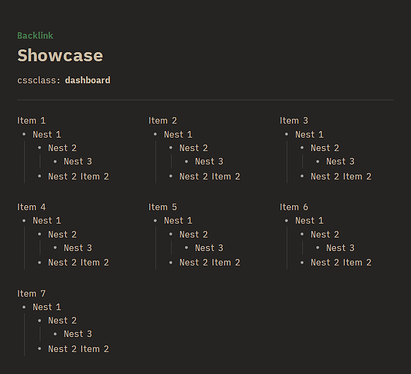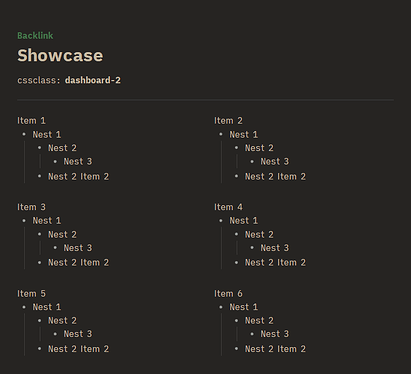 Downloads
dashboard.css (1.9 KB)
Showcase.md (505 Bytes)